Rudek & the Bear: Volume I (Hardcover)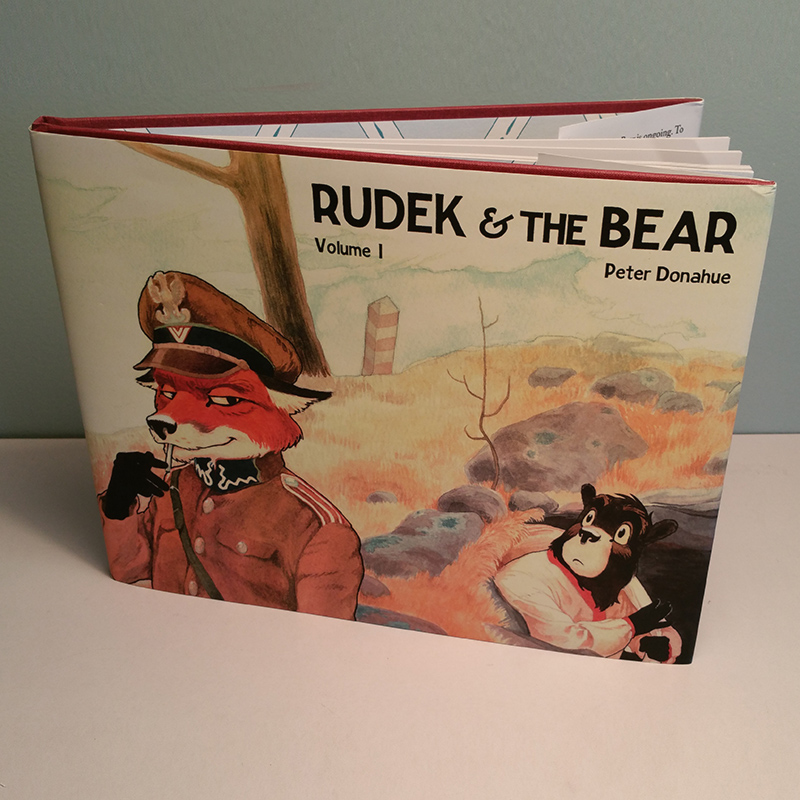 This print edition of the first 50 Rudek and the Bear cartoons was designed to be a book worth having. It's a hardcover, clothbound in cranberry linen with a matte-finish dust jacket. It will look gorgeous on your shelf and give you years of enjoyment. And it doesn't just contain cartoons #1–50. It's got exclusive artwork, annotations, and other fun extras.
This 1″ lapel pin is finished in antique brass, and is backed by a military clutch. Pins come individually wrapped in small polystyrene bags.