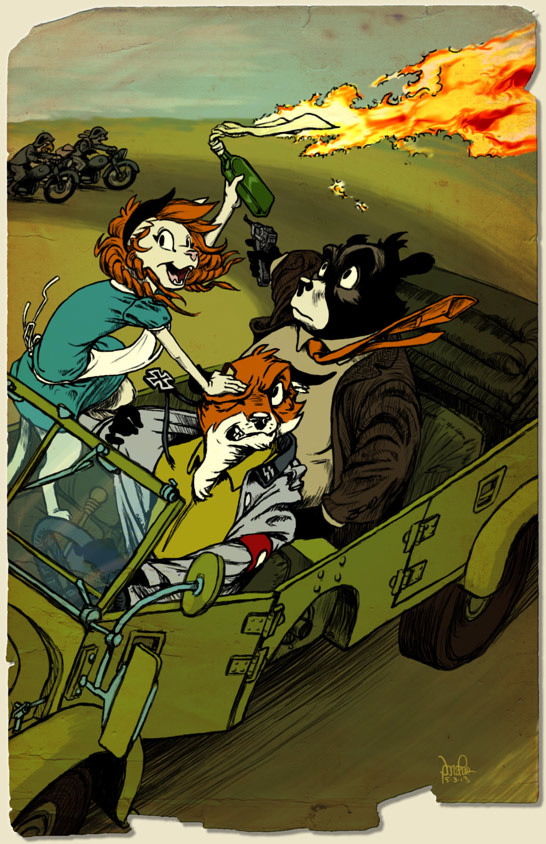 Żużel and the Fox is a graphic novel I've been working on for over a decade. It will tell the story of a spy (Rudek the fox) and an orphan (a kitten nicknamed "Żużel") teaming up to foil a Nazi plot.
You can read an overview and history of the project here. You can read about why I write anthro comics here.
While the novel is under development, you can read the prequel webcomic, Rudek and the Bear, now in its third volume.
RUDEK AND THE BEAR IN PRINT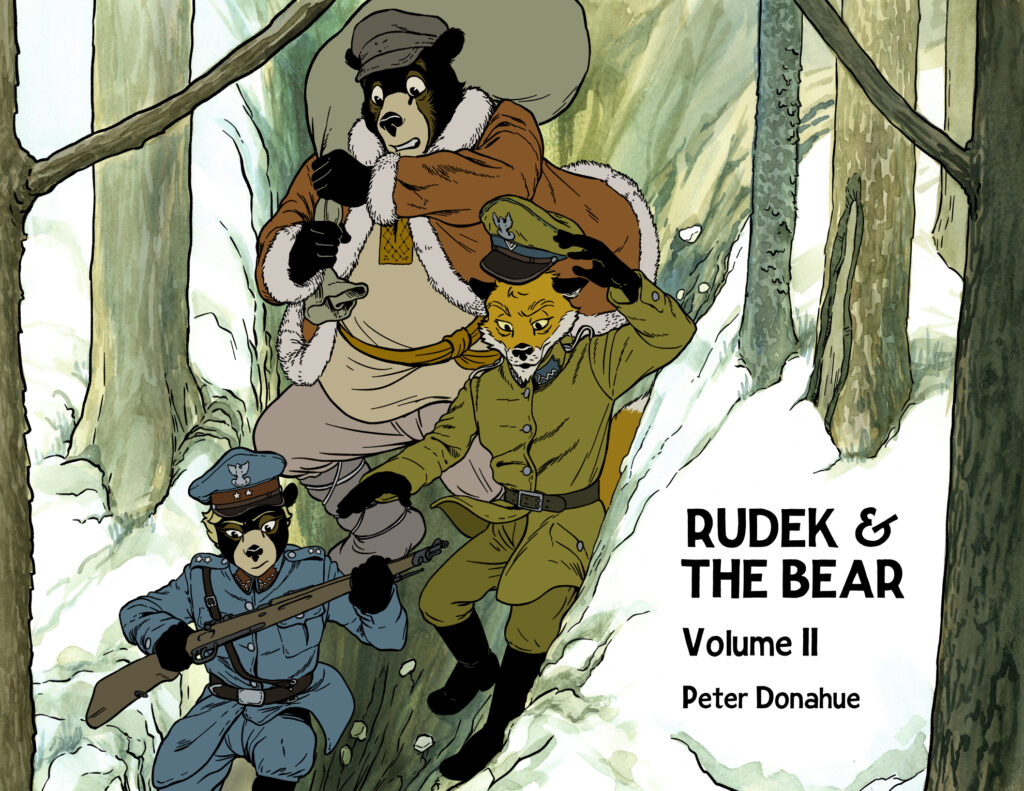 Rudek and the Bear: Volume 2 now available!
In April, 2021, a campaign to print a hardcover edition of comics #50-109 was funded by over 200 backers. The books are finally available for sale in my online store!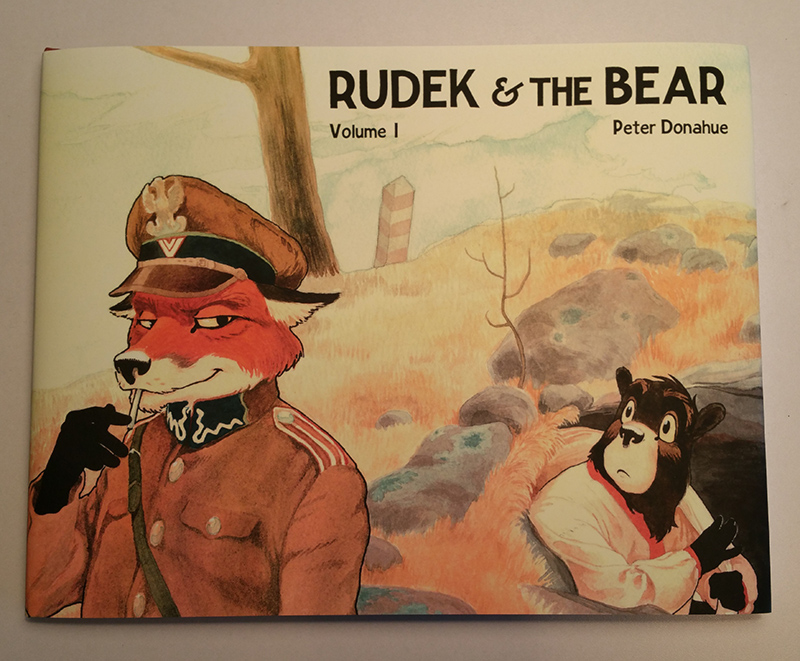 Rudek and the Bear: Volume 1
In 2015, I crowdfunded a limited print run of the first fifty comics. The book contains exclusive comics, illustrations and notes. The original hardcover is currently unavailable. However, the Volume 2 campaign garnered enough support to make a paperback reprint of Volume 1 possible.
Illustration Commissions
If you are interested in commissioning artwork, please visit my Trello board to review the terms of service, pricing, and current queue. You can click the link below. Thanks!
Trello Board