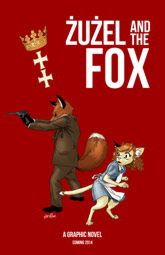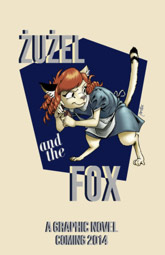 Okay, okay. So I made these to practice coloring techniques. And Żużel and the Fox is nowhere near ready. But if you're as excited as I am for the graphic novel, maybe you want to support the project. Now you can — by purchasing and displaying a teaser poster!
My goal is to complete the book and begin the process of publishing it in 2014. Your interest and support will help that happen. So I figured, I might as well put these posters up for sale.
Currently, you can purchase them as prints from DeviantArt. Click the images to go do that!
You could also just download them for free! I just ask that if you post them anywhere online, you link back to this site.