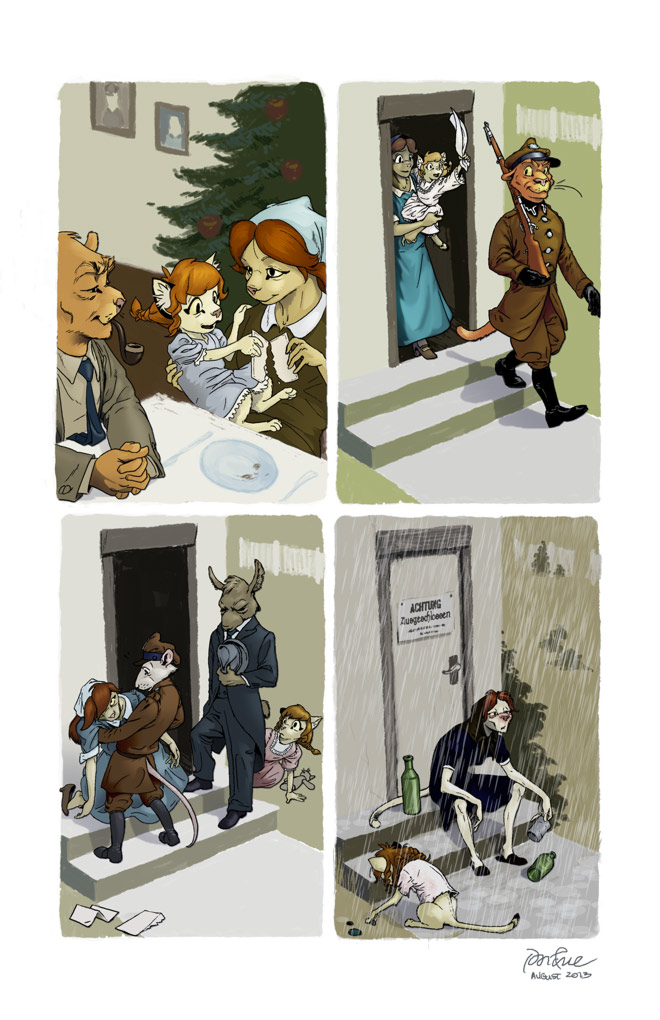 It's been a while since I posted a Rudek and the Bear comic, and there's a good reason.
I've been honing my skills on a "test" of the first page of Żużel and the Fox. You know, the graphic novel this whole website is meant to support?
The entire page was pencilled, inked and colored in Photoshop. I still have a lot to learn about digital coloring techniques. There was a lot of one-step-forwards-tw0-steps-back on this page. And while I think it came out okay, it's not up to snuff. This will not be how page #1 appears in the final book.
You can see a larger version in my DeviantArt gallery.